The Market Intelligence Platform for IP Law Firms
IP Pilot provides exclusive data on patent and trademark representations to help you…
We provide exclusive data on patent and trademark representations to help you grow your IP business.
Grow your IP business with certainty
Search and analyze any IP law firm for free:
IP Pilot seamlessly combines data on patent and trademark representations to give you a 360° view on the IP market

IP Pilot Patents
IP Pilot Trademarks
IP Pilot Ultimate
Single data platform for all your IP business development needs
Interactive and comprehensive visual reports about millions of IP law firms and their applicants
See IP Pilot in action!
Research more than 31k IP law firms across the globe and millions of their applicants rapidly. Analyze filing strategies, international case exchange, lists of top clients or partners, reciprocity, and many more.
14-days free trial | No credit card | Forever free access option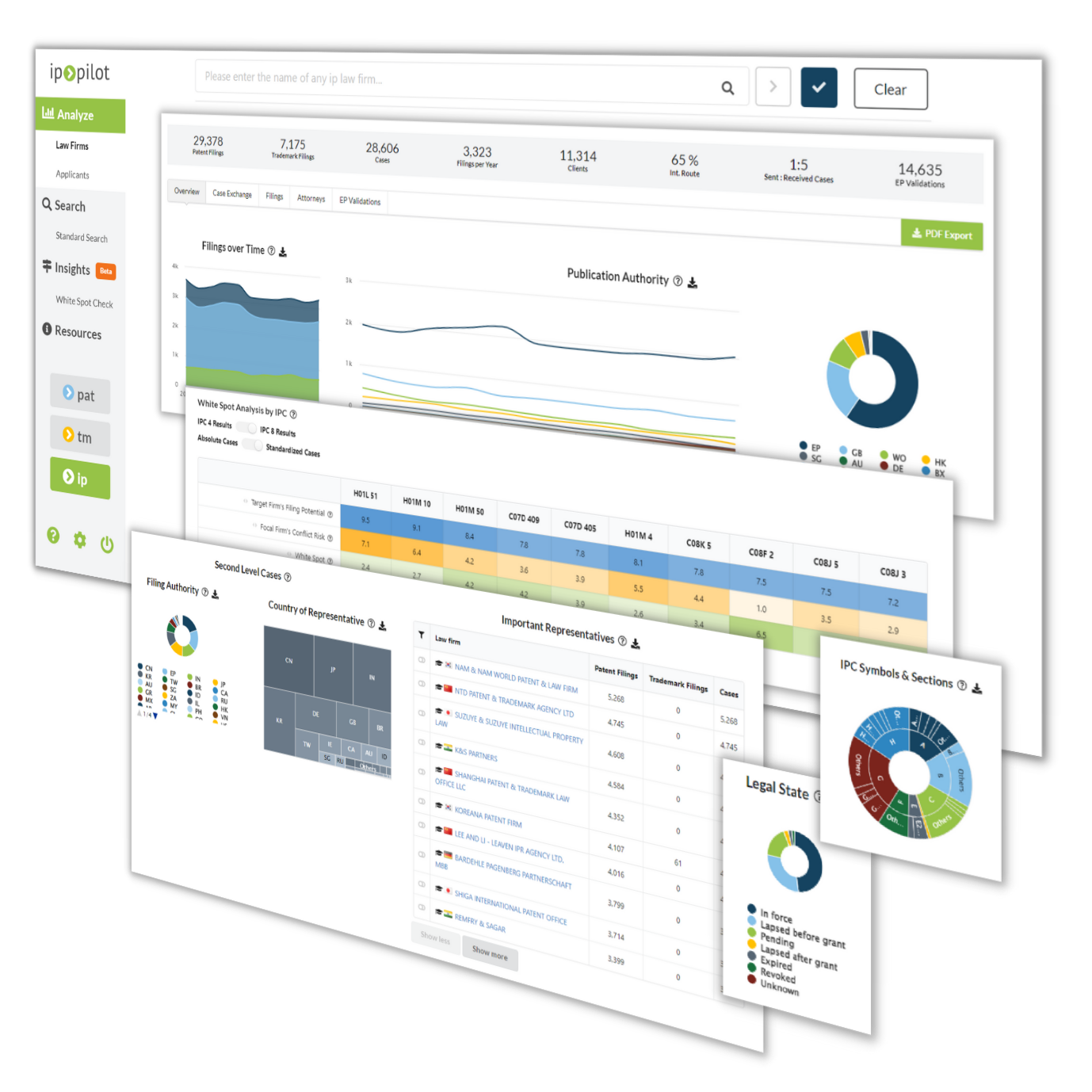 Samsung was the top patent holder which filed 106,392 patent applications. The company filed most in the US (34,114), followed by Korea, China, and Europe. Accounting for the number of prosecuted patent filings, Y.P.Lee, Yoon & Lee, [...]
The time for the actual meeting has arrived – how shall you deliver your A-game and execute it successfully?
To have meaningful discussions in a meeting, it is key to understand the business and situation your partner is in and offer solutions. Big data can help, irrespective of an existing history with the meeting counterpart or not.