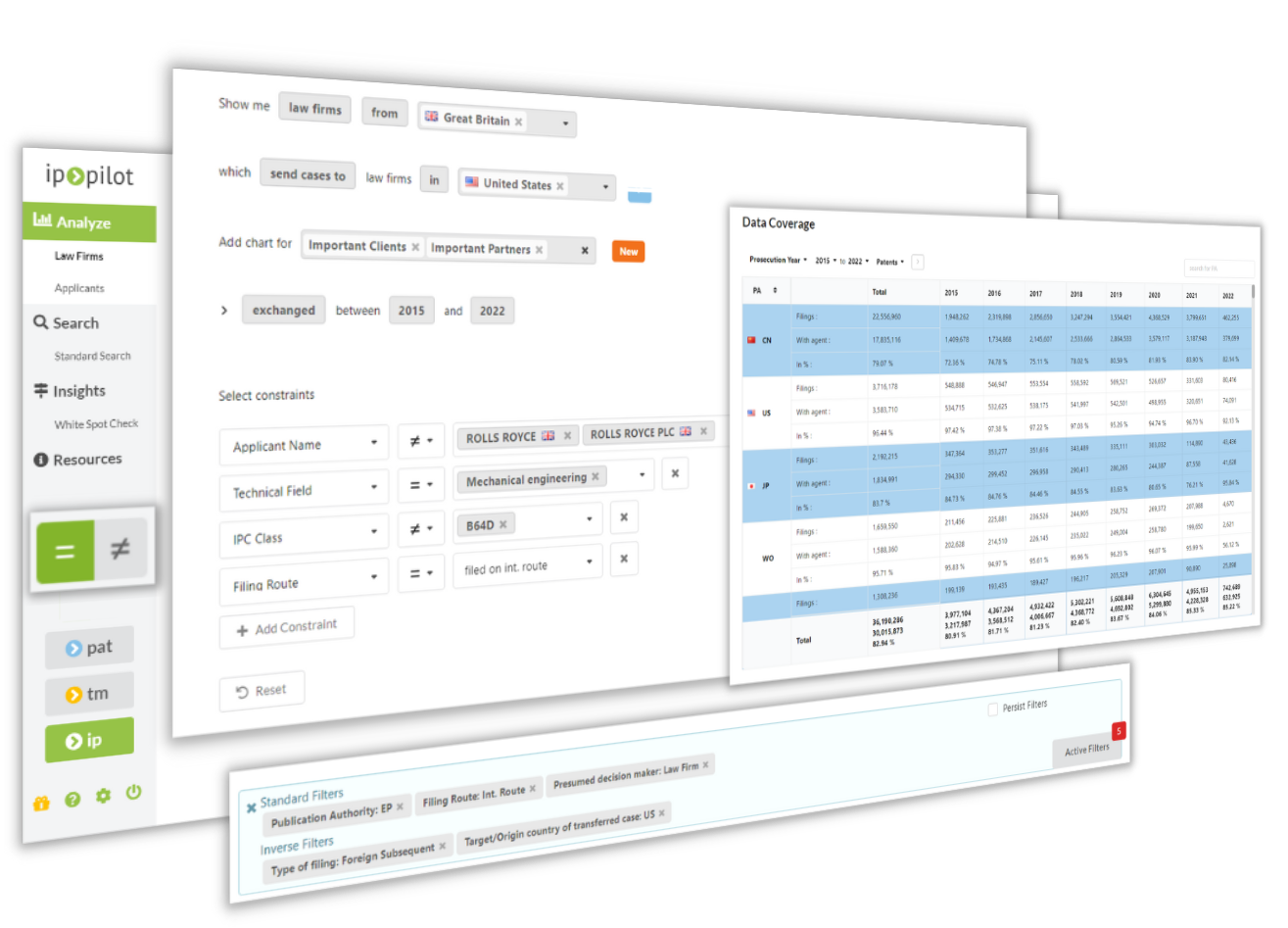 Inverse Filter Functionality
Have you ever wanted to exclude a single jurisdiction from the Publication Authority, maybe a few law firms from the Case Exchange, or some locations from the Country of Sending Representatives to get a more precise information on the profile?
This is now easily possible with the Inverse Filter functionality. Simply switch between equal and non-equal signs on the left-hand side to indicate whether you want to leave out or include a specific piece of data.
Seamless Flexibility in the Search Constraints
We have drastically increased the capabilities of the Standard Search. You can now identify the list of potential targets and volumes with more granularity and flexibility by making use of the extended constraints list and the possibility to exclude certain data points from your query.
Precise Description of the Data Coverage
Have you ever wondered how complete the data for a certain country or jurisdiction is? Now you can refer to the Data Coverage section in Resources to see the availability of the raw patent or trademark data and representatives-related information for every single jurisdiction.
[Admins only] Make use of the Billing Portal
All company admins will now be able to keep track of the firm's invoicing history in Settings. If needed, it is also possible to download all the invoices and change the billing information, such as invoicing address or email address.